SYNOPSIS
If there's one thing Julia Wilson has learned in life, it's that you can't push your own dreams to the background for anyone. Newly divorced, Julia returns to the hometown she once swore would never see her again. Her plan is simple; enjoy the cheap rent her friend is offering and stay just long enough to develop a plan to make her own dreams come true. It doesn't take long before Julia realizes she's made a big mistake. Micah Anderson came closer to breaking Julia than anyone else ever had. After promising her forever, he broke her heart the week before she left for college. Now, Julia's back in town and he's going to have to tell her the truth about why he left her. It's not possible to hide a twelve year old child when you live in a town of 5,000 people. Is following your dreams worth it if it means giving up on a second chance with her first love? Is trying to make a relationship work worth it if his past becomes a threat to her safety?
MY REVIEW - 4 Stars
Two broken hearts trying to move on with life when fate steps in and says "I don't think so". There is a reason why it didn't work out all those years ago and it is all Micah fault. But now that Micah and Julia have come together again can she find it in her heart to forgive and forget. Forgiving Micah maybe easy, but forgetting maybe be harder than she thinks when she must face the reason that split them apart everyday.
The opening to the story lead up to my heart breaking. How could he do that to her??
I was seriously like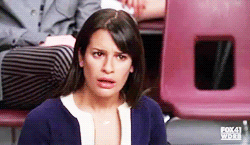 What the hell!!
and then I just wanted to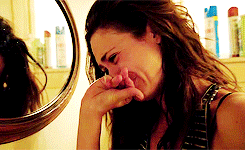 So I did
After some serious girl time (box of tissues, ugly crying and LOTS of alcohol) Julia put her big girl panties on and thought seriously about...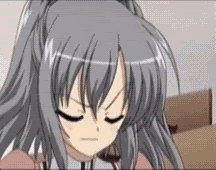 "The thought of pummeling Micah for everything he'd ever put her through made Julia crack a smile. She'd never actually do it but it was an entertaining thought." Bent by H.B. Heinzer
Micah and Julia come to an agreement "friends". But who can resist a man as charming, handsome and swoon worthy as Micah? Certainly not me and apparently not Julia either.
But when Julia freaks out and hops on a plan to NY without telling Micha I was just floored and screaming
So they say "absents makes the heart grow founder" well forget that because this just broke my heart.
I wanted to strangle Julia for being stupid and then strangle Micah for letting her go. Damn honorable man, grow a pair and beg for that woman to stay!!!! You let her go before and you're doing it again. AHHHHHH!!!! So guess what?? That's right I cried again.
Well just when you think things couldn't get any worse she takes a job in NY. I know long distance relationships never work, but Micah was willing to wait for Julia to make up her mind about her life and how he would fit into it. Nothing for these two can be simple. When Julia visits Micah for Thanksgiving she discovers he has once again lied to her and more is revealed that could send Julia running again.
I don't want to give away the ending so you will just have to read BENT to find out how it all turns out.
WOW what a roller coaster of emotions. H.B. Heinzer sent me on a ride with Micah and Julia that I will never forget. You
will be on the edge of your seat till the last page.
I cried, boy did I cry. I laughed and screamed at two of the most frustrating characters and then fell in love with them. And when it was all said and done all their dreams came true.
With the exception of three years spent in the middle of Nebraska, H.B. Heinzer has called southern Wisconsin home. During that time in Nebraska, she imagined one of her favorite authors living on the far western edge of the county, just south of the highway. At the time, becoming a novelist was a distant dream for her. Now, she is the author living in that location. Ironically, she later found out that same favorite author lives just outside the town HB lived in for the first eighteen years of her life. Now, HB lives in the middle of nowhere but still close enough to the city to not feel isolated. It's the perfect place to let her two kids run and explore their huge yard, teach them about the food chain as they prepare their first-ever garden and debate building a chicken coop. It's one of those dreams that is only possible thanks to the amazing opportunities that have come through writing.